Golf at Meeting and Incentive Programs: Year-Round Fun for Everyone
February 1, 2017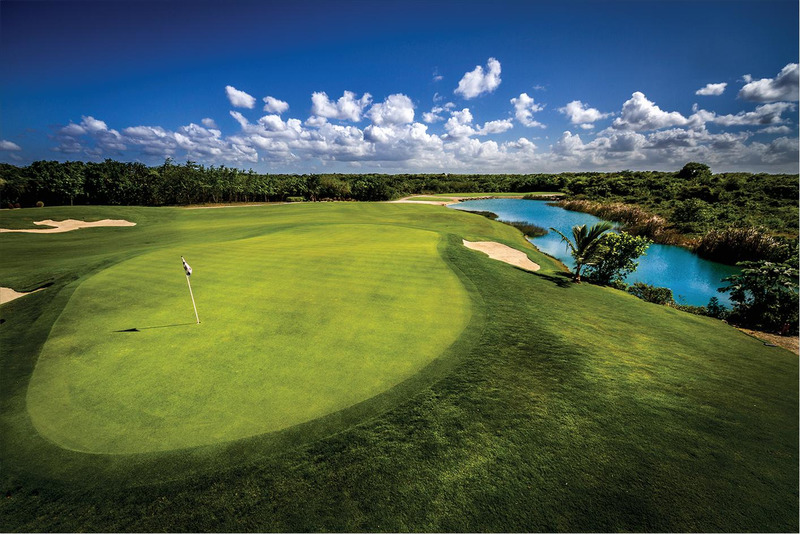 Unlike all the other major sports, the start of the professional golf season coincides with the start of the new year. The men's pro tour goes to Hawaii for a few weeks in January, while the women's pro tour starts in the Bahamas around the same time.
What these two pro tours have in common is their use of warm winter destinations to kick off their seasons. Interestingly, the four properties in the Hard Rock Hotels All-Inclusive Collection also serve as the setting for a lot of winter golf by meeting and incentive participants, who look forward to the opportunity months in advance. Even better, group use of golf activities at Hard Rock Hotels All Inclusive Collection doesn't even require that attendees know how to play the game.
On the Caribbean coast of Mexico, the Hard Rock Hotel Cancun offers its guests playing privileges at the Riviera Cancun Golf Club, a lush Jack Nicklaus-designed course with a few oceanfront holes. What's more, about an hour south of the property—and just 15 minutes from the Hard Rock Hotel Riviera Maya—is the Hard Rock Golf Club. Not only can guests of both Hard Rock Hotels rent top-notch golf clubs to play 18 holes of golf here, but meeting and incentive groups staying at Hard Rock Hotel Riviera Maya will often use the memorabilia-filled golf clubhouse to host a cocktail reception that also features a rock-and-roll-themed miniature-golf competition for all attendees to enjoy.
On the Pacific coast of Mexico, the Hard Rock Hotel Vallarta has agreements with three local golf facilities so that guests can easily play a round or two. The jewel in the crown here is Vista Vallarta Golf Club, site of the PGA Tour's NEC Invitational tournament just a few years back. And in the Punta Cana region of the Dominican Republic, a Hard Rock-managed golf club awaits resort guests just like in Riviera Maya. The Hard Rock Golf Club at Cana Bay is a Jack Nicklaus design that winds through a pristine natural setting teeming with local flora and exotic birds. For meeting and incentive groups, the club's staff will conduct 20-minute mini-lessons to ease novices into the game. On the other hand, the rollicking cocktail reception and mini-golf competition always melts away any hesitation a non-golfer might have to participate.
Golf has many uses in a business setting other than simply going out on the course to play 9 or 18 holes. At all four properties within the Hard Rock Hotel All-Inclusive Collection, the conference services staff will work with meeting and incentive planners to work in a fun golf activity that everyone can play, any time of year.
---
Back To Blog