Important Takeaways from the Latest Meetings and Events Forecast
November 28, 2016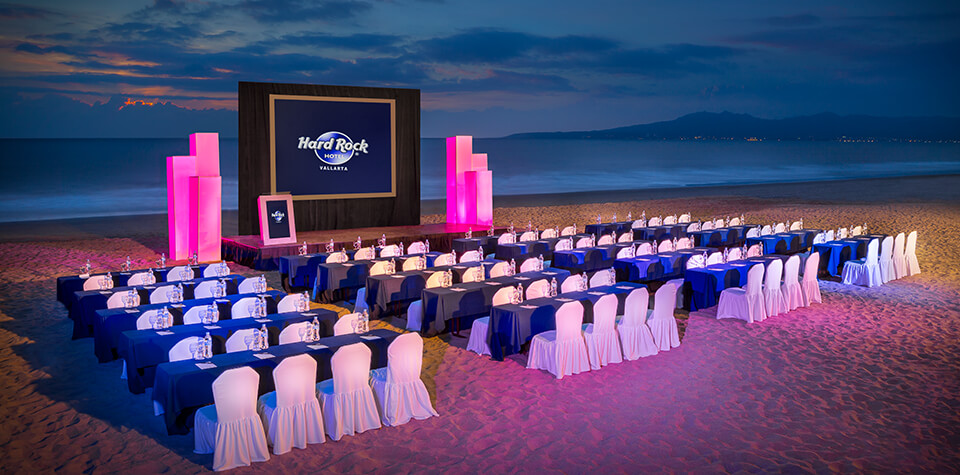 A few weeks back, American Express released its 2017 Global Meetings and Events Forecast, based on
extensive surveying in Q3 2016 of corporate meeting planners from businesses around the world. As I
read through the report, there was one survey result from planners located in North America that
caught my eye: When they must cut back on one element of a meeting to stay within their mostly-flat
2017 budgets (while business-hotel and resort guest-room rates will likely climb about 3 percent), those
planners most often choose to eliminate an off-site evening event.
Now, this makes perfect sense. Because although it's a desirable element for attendees and an
opportunity for the meeting host to deliver a lasting memory, an evening event held off site requires
additional money for transportation, venue rental, food and beverage, decor and entertainment. Such
an event also requires extra time for guests to be shuttled to and from the off-site venue. As a result, it's
just easier to skip such an event in lieu of creating another on-site reception or dinner.
But here's the rub: If a meeting or incentive group has already been at a property for several days, one
more on-site meal, reception or party might fail to deliver the impact that the planner (and
management) wants.
The reason I point out this unpleasant possibility is because it's really only a possibility IF the host
property can't offer enough variety of spaces and themes to drive the interest and the delight of
attendees. Among the properties that make up Hard Rock's All-Inclusive Resort Collection—in Cancun
and in Riviera Maya on Mexico's Caribbean coast; in Puerto Vallarta on Mexico's Pacific coast; and in
Punta Cana on the eastern shore of the Dominican Republic—variety is never a problem, even for
meetings and incentives with itineraries of seven days.
The beachfront location of each property, the sprawling layout of each property, and the many built-in
entertainment themes at each property mean that our conference services staff can partner with a
planner to coordinate multiple evening events that all use a different gathering space, a different theme,
and different décor and entertainment The result is that attendees are surprised and delighted anew
each evening. And for every such event that stays on property, the planner gets better negotiability
while attendees gain more time to catch up on emails, speak with folks back home, or simply unwind
from the day before simply walking over to the evening's festivities.
Of course, if there is a particular venue or experience at the destination which a planner absolutely
wants to use for an evening event, we are happy to advise the planner on how that venue is most often
used by groups, and then we'll facilitate an introduction to the right people at that attraction.
In the end, planners coordinating their 2017 meetings and incentives can gain maximum attendee
impact at favorable cost from the properties in the Hard Rock All-Inclusive Resort Collection.
---
Back To Blog