Maximizing Incentive-Program ROI in Nuevo Vallarta, Mexico
June 1, 2017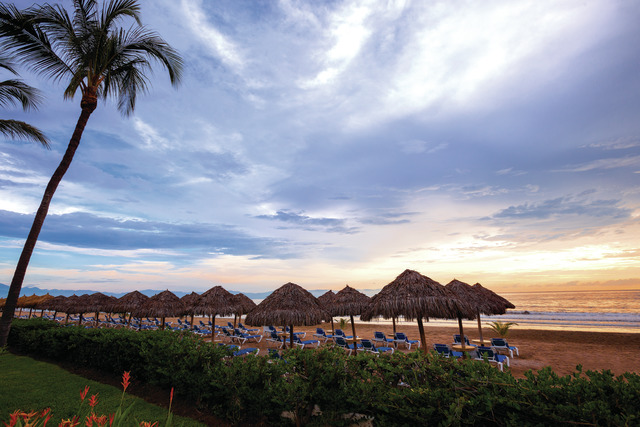 The good news in the meetings and incentives marketplace right now is that the majority of planners are
seeing at least a slight bump in their budget allocations for upcoming programs. According to Meeting
Professionals International's 2017 spring outlook, 59 percent of responding planners said that they have
"favorable conditions"—in the form of more money to spend—as they coordinate their programs over
the next 12 to 18 months. Only 14 percent reported a decrease in their budgets, a low figure historically.
In the incentives market in particular, even a little more money can translate into a lot more impact on
program attendees—especially in destinations such as Nuevo Vallarta, Mexico, a luxury enclave just a
few miles north of Puerto Vallarta on the Pacific coast. Home of the Hard Rock Hotel Vallarta, a four-star
all-inclusive beachfront resort, Nuevo Vallarta offers pristine beachfront, scenic golf courses and
comfortable sailing and sportfishing charters. Meanwhile, the Hard Rock Hotel itself has not only the
coolest indoor spaces that a premier music-themed resort can provide, but also several outdoor spaces
that give attendees a panoramic sunset view over enormous Banderas Bay to go along with peaceful
Pacific breezes.
Just beyond this enclave, the greater Vallarta region offers many authentic activities and tours that can
make a lasting impression on incentive winners and their guests. For instance, groups can take an ATV
tour or zip-line adventure through the Sierra Madre jungle, or rent out part of a local water park with
twisting slides and sea lion shows, or take an unforgettable swim with dolphins. There are also arts-
district tours with unique items for purchase, and even a local food tour that brings participants to small
establishments that only the locals know about. During this tour, the guide and each establishment's
chef educates the group on tequila, tacos and other local specialties so that folks go home with an
expanded palate, an understanding of how Vallarta's cuisine is central to its culture, and a wonderful
group memory.
In short, groups that have a bit more to spend on off-site activities during an incentive program in Nuevo
Vallarta can gain much additional impact among attendees. Five-day, four-night incentive programs are
most popular at the Hard Rock Hotel Vallarta because of its central location—less than three hours by
air from Houston and Dallas, and two hours from Phoenix and LA.
---
Back To Blog