Miami's International Flavor is in a Class by Itself
April 3, 2017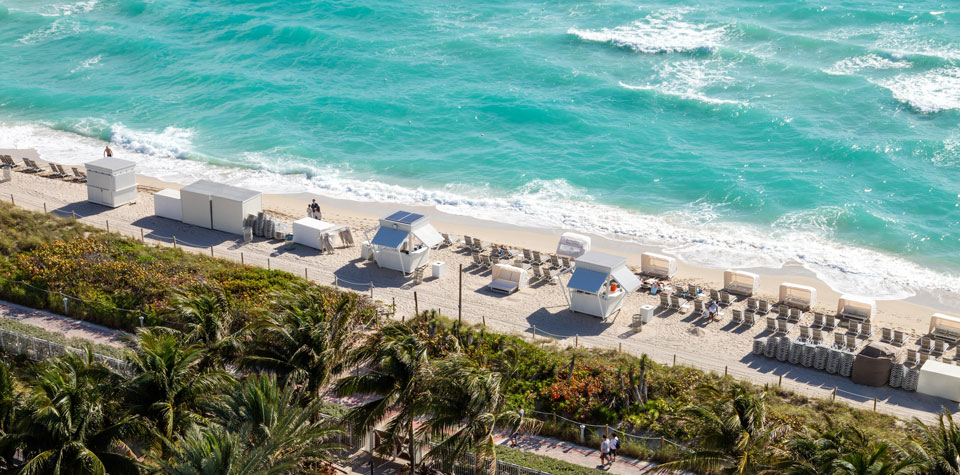 South Florida has been a melting pot of different cultures for decades. Even so, the past five years have seen a pop in the development of cultural experiences not just from Latin American nations but other parts of the world too. For meeting and incentive groups looking for a city that can impress attendees with memorable learning experiences both during the formal sessions and in the after hours, Miami is firing on all cylinders.
The chief international cultural element of Miami comes from Cuba. Just west of the revitalized downtown business district and Miami Marlins ballpark, Little Havana is chock full of venues with vibrant dancing and authentic casual dining. Among the top spots are the Ball & Chain, a lounge with retro styling that features everything from jazz vocalists to salsa bands. But newer restaurants such as Sugarcane and Cardon y El Tirano boast Latin fusion dishes with influences from Venezuela, Peru, Mexico and Argentina. A dine-around evening in this district is practically required.
But there's even more to explore. A mile to the north is Little Haiti, which is actually known not just for culinary offerings from its namesake country but from other Caribbean islands as well. The Little Haiti Cultural Complex hosts a Caribbean marketplace each Thursday through Saturday that showcases arts and crafts, while the next neighborhood over, Wynwood, has a park bursting with graffiti murals plus several galleries and restaurants.
On Miami Beach, just five minutes from these spots, our own Nobu Eden Roc Hotel is another contributor of international flair to the city. Less than a year old, the 350-room luxury enclave delivers contemporary Japanese stylings to the classic beachfront environment. And while Chef Nobu Matsuhisa's Japanese-fusion cuisine has actually been a central part of the Miami scene for more than 15 years, the business-group experience is enhanced on site by the Malibu Farms beachfront restaurant concept; 22,000 square feet of spa and fitness facilities; 70,000 square feet of meeting and event space; and four pools.
Meeting and incentive planners who want to learn more about the property can visit www.nobuedenroc.com/default-en.html
---
Back To Blog