Music and Meetings: Perfect Together
September 4, 2016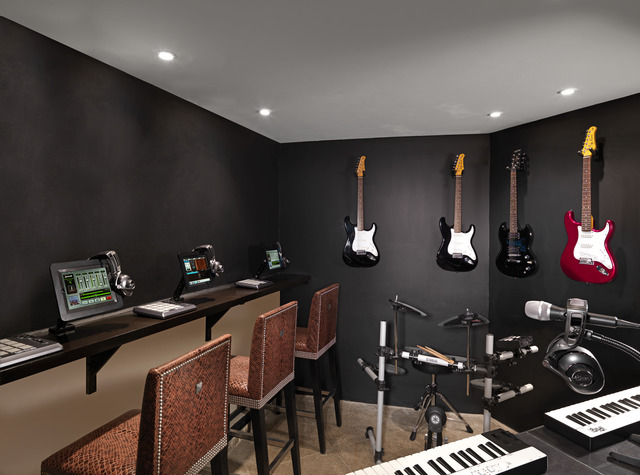 In late August, the MTV Video Music Awards took over Madison Square Garden in New York City. The elaborate staging, lighting and choreography made the latest pop-music sensations shine both in their sound and their appearance. In short: The VMAs are designed to be an experience that every participant and spectator remembers, and the event certainly achieved that.
For meeting and incentive groups, the same powerful combination of music and staging can be harnessed at the four all-inclusive Hard Rock Hotels of Mexico and the Dominican Republic. After all, there's no other hospitality brand that comes anywhere close to Hard Rock in the realm of music.
Take the Hard Rock Hotel Cancun and the Hard Rock Hotel Riviera Maya. At those properties, the Music Lab program can break a meeting or incentive group into bands of between 4 and 8 attendees, putting them through a session of expert musical instruction and accelerated stage training. And come that evening, each band will be ready to play a popular song on real instruments in front of their colleagues. It's a cut above traditional karaoke, because there's education as well as a valuable teambuilding component.
At those two properties plus the Hard Rock Hotel Vallarta and the Hard Rock Hotel Punta Cana, a few other group programs also revolve around music. There's Mix, where a professional DJ teaches team members how to create dance-song beats and different sounds as if they were controlling the music and vibe at a nightclub. Each team can showcase their abilities for their colleagues at an evening reception.
And for groups who would prefer to make a scene rather than make music, the Rocktube program is a perfect outlet. Each team stars in their own music video by selecting a song from a huge collection of popular tunes; styling their look with some cool threads and accessories from the property's huge wardrobe closet; and planning out and executing a shoot that's edited and then premiered during that evening's group function. Of course, team members receive a copy of their video to further embarrass themselves among family and friends once they get home.
For an association conference or a corporate meeting/incentive program, these music-related activities at the all-inclusive Hard Rock Hotels of Mexico and the Dominican Republic deliver a unique and memorable experience.
---
Back To Blog