Eco-Friendly? Punta Cana Is Ideal for Your Meetings and Conferences
June 2, 2016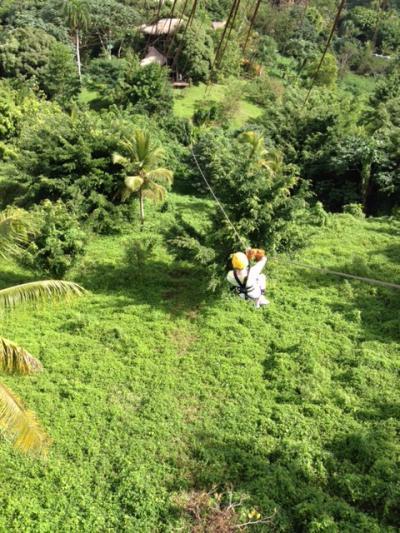 Companies and special interest groups have contacted me, asking which of our all-inclusive resorts I think is best for their meetings and conferences. Many of these companies and groups hold quarterly meetings and want to establish a relationship with one resort.
I ask what type of business they have and what their products are, or the reason their group is gathering — I want to know the general culture and personality of the participants as a whole. When I hear eco-friendly, green living, or outdoors, the first of our four resorts that comes to my mind is Hard Rock Hotel & Casino Punta Cana.
We have a dedicated crew of event planners and plenty of indoor meeting space — 65,000 square feet, breakout rooms, audiovisual equipment, wireless Internet access, and a business center. If the participants would rather meet outdoors, our staff can arrange that too.
Where Is Punta Cana?
Punta Cana is a municipality in the easternmost part of the Dominican Republic, a country which occupies roughly two thirds of the island of Hispaniola. The region has 20 miles of beaches facing both the Atlantic Ocean and the Caribbean Sea. Hispaniola, the second largest island in the West Indies, was occupied by waves of several Amer-Indian groups for more than 5000 years before the arrival of explorers from Europe.
Why Punta Cana?
I tell people that the reasons for having their meetings and conferences here at the resort is what is not here. It's what's off the resort's premises; in addition to beaches there is kayaking, repelling down a cave, sailing, sinkhole swimming, walking through a rainforest, windsurfing, and zip-lining, among other activities. I recommend trying some of the more unusual adventures when our guests have time off from their meetings. Conferences are less memorable if they are all work and no play.
Cenote (Sinkhole) Swimming
Have you ever gone swimming in a cenote, a natural sinkhole? Visit Scape Park, an eco-adventure park outside Punta Cana. Hike along the nature trail and see a variety of tropical plants, including bromeliads and orchids. Hoyo Azul cenote is a natural pool at the base of a cliff in the park. After your hike, climb down to the base of the cliff and jump into the clear turquoise water.
Snorkel with Stingrays and Nurse Sharks
If jumping into a natural sinkhole doesn't appeal to you, what about snorkeling with stingrays and nurse sharks? A nurse shark is a bottom-dweller and generally harmless unless provoked. Marinarium Marine Park & Aquarium offers you the opportunity to snorkel in an aquarium pool in which stingrays and nurse sharks reside.
Visit Los Haitises National Park
This suggestion might sound at first like an easier experience than the other adventures I've described so far, or zip-lining, which you'll read about next. What is unusual about spending time in a national park? Visiting Los Haitises National Park, however, is a bit different. Travel by horseback to get to the park — there are few roads. Then, walk through a rainforest to the entrance to a cave in the center of Los Haitises. After that, repel nearly 60 feet down to the bottom of cave, passing many bats along the way. Lastly, walk through corridors and tunnels to view cave paintings and petroglyphs. This cave artwork was created by the Taino, a subgroup of the Ararwak people who resided on Hispaniola when Christopher Columbus arrived.
Zip-Lining
A zip-line is a pulley suspended from a cable. Soar from platform to platform above the trees, attached with climbing gear to a set of cables (usually made of stainless steel). The first platform is the highest. The others are progressively lower. I can tell you from personal experience … the views are incredible when sliding and zipping from one platform to the next.
Have I enticed you with what Punta Cana has to offer? Do you want an unforgettable, eco-friendly, and outdoorsy conference? Fill out this Request for Proposal now.
---
Back To Blog