Protect your out-of-town meetings and incentives budget from surprise costs by going all-inclusive and hiring a destination management company
July 2, 2016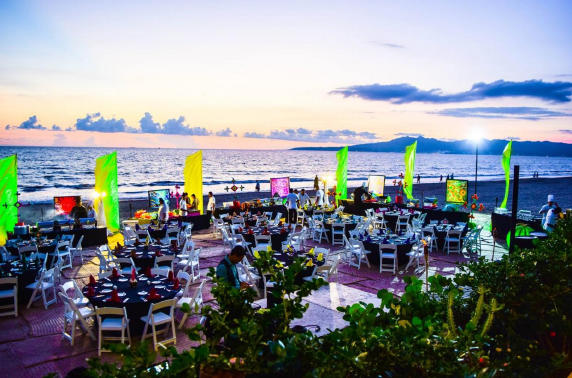 If you're in charge of planning out-of-town meetings and incentive trips for your company, you may have heard it is a good idea to hire an outside destination management company (or DMC, for short) to help coordinate many aspects of your meetings. Why? Because they know the area, the venues, the language, the city government regulations, the entertainers, the tour operators and what activities can be brought in, too.
What a destination management company can do for your meetings and incentive trips
I urge planners to use a destination management company because they can save you money. They are the specialists in cutting through local red tape, finding venues, using local talent, advising you on outside or local entertainment and activity options, bridging language gaps that cause miscommunication and avoiding costly compliance mistakes that can each add hefty overcharges to your budget. In addition, they specialize in their knowledge of necessary local transportation and other logistics for off-site activities.
What our on-site event planners can do for your meetings and incentives trips 
When you find an amazing destination at a large all-inclusive resort such as the Hard Rock All-Inclusives in Mexico and the Dominican Republic, you will not only find our resorts were built for meetings and incentive travel but our own meeting planners help you coordinate all on-site activities. Even better, Hard Rock's flat, all-inclusive per-person rate* includes everything about your meeting on-site, even changes to meals or meeting rooms or adding a reception or a break-out, which our on-site planners handle with finesse. At resorts that are not all-inclusive, these types of change charges are a common cause of budget overages.
At our Hard Rock All-Inclusives in Mexico and the Dominican Republic, you'll want to use our on-site meetings and incentives planners, an included service at each resort, to help you organize, prepare and schedule each on-site reception, banquet, meeting, space, activity and meal for your group.
Our on-site planner can help you choose among the many indoor meeting rooms and outdoor spaces that can accommodate over 1,000 attendees (and up to 3,500 at some resorts) which can be broken up or used in any combination of smaller spaces. Each resort also has 10 or more spaces that can be used for smaller group meetings from 10 to 100 attendees.
Plus, attendees can choose from any of the 4 or 5 different restaurants under each Hard Rock resort's all-inclusive banner, each with a different cuisine, flavor and flair.
The on-site planners are there to help you organize and create all of your group's on-site activities. And, attendees can also choose their own activities from among the many included at each resort.
All-inclusive means no budget headaches or overages
Going all-inclusive gives you another advantage: You won't have to worry about rectifying the budget or budget overages caused by event or meeting spaces or meals or changes. You can forget completely about Wi-Fi fees, taxes, gratuities, phone calls to the U.S. or Canada, alcohol or food charges (including room service) because that will all be included in your one rate.
I don't see how you could be more of a Rock Star planner than to use our on-site planners and our 4-Star and 4-Diamond resorts made for meetings to delight your attendees and stick to your budget yet still be flexible enough to allow for creativity and last minute changes. Ditto if you are planning off-site events and use a destination management company.
* Beach and rooftop event set-ups will incur an up-front upcharge. Off-site activities and destination management company fees are not included in your rate.
---
Back To Blog