Unforgettable Performances in Memorable Locations: The Rio Olympics and Hard Rock All-Inclusive Resorts
August 25, 2016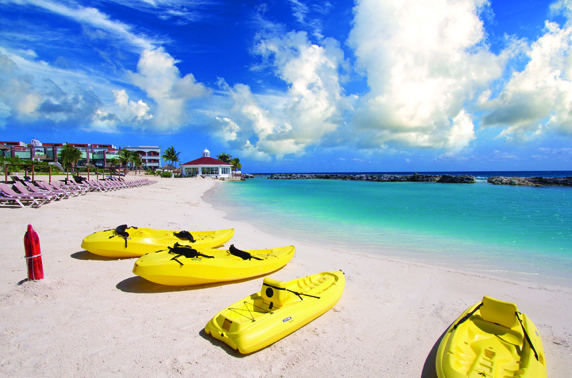 Well, the 2016 Summer Olympics in Rio de Janeiro have come and gone. Just as in the previous 30 Summer Olympics of the modern era, the best athletes in the world competed against each other in competitions ranging from swimming to sailing to cycling to gymnastics to beach volleyball, plus many others. From all this, the games produced dozens of amazing performances that created life-long memories for fans around the world.
Interestingly, many of those same activities are available for meeting and incentive groups who use any of the properties in Hard Rock's All-Inclusive Resort Collection. There are four such properties, located in Cancun and in Riviera Maya on Mexico's Caribbean coast; in Puerto Vallarta on Mexico's Pacific coast; and in Punta Cana on the eastern shore of the Dominican Republic.
Each of these locations is perfect year-round for outdoor activities that allow attendees to get to know their business colleagues better, and to engage in friendly competition that's organized by the resort's recreational staff for only a nominal fee.
Naturally, there are pool and beachfront games such as swimming, volleyball, and horseshoes plus a few relaxed, low-effort options that fall under the heading of Beach Olympics. But there are also opportunities to use the unique natural environment surrounding each resort for activities such as sailing, kayaking and snorkeling (an underwater scavenger hunt!)
And for groups who desire activities that register a bit higher on the adventure scale, there are Jeep-driving excursions through the tropical forest—and even ziplining high above the forest—led by experienced local providers.
The objective of any meeting or incentive program is to deliver a message to attendees, using experiences to reinforce the message so that it stays with attendees for many years. Active events in memorable environments are powerful tools for doing that, and the service staff at each property in Hard Rock's All-Inclusive Resort Collection are well-versed in creating a gold-medal experience for each group.
---
Back To Blog