UNICO 20°87° Hotel Riviera Maya: A Report from the First 60 Days
May 1, 2017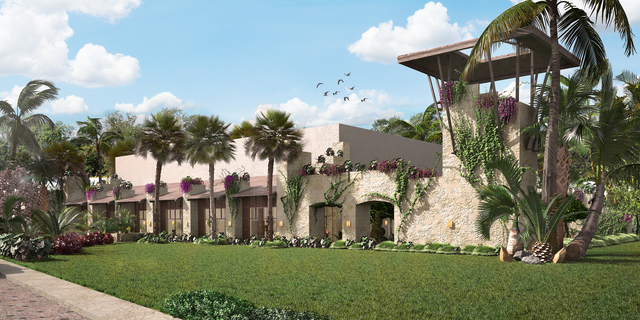 This week, U.S. President Donald Trump is receiving critiques of his first 100 days in office from just
about every corner of the news media. But if those reviews even remotely resemble the ones we are
getting for our newest all-inclusive property, UNICO 20°87° Hotel Riviera Maya, then President Trump
would be very happy.
Opened in early March, UNICO 20°87° is now 60 days into its operation. The 448-room adults-only resort
has already hosted a few sales incentive programs in addition to leisure guests who desire authentic
contemporary Mexican cultural stylings and cuisine as well as unique off-property experiences. So far,
what we are hearing from those incentive attendees and vacationers alike is that the incorporation of
locally-sourced design and artistic elements into a luxury environment, complemented by expertly
curated local experiences, is a refreshing and exciting concept.
Specifically, elements such as cooking classes taught by local chefs; time spent with our Executive
Mixologist to learn specialty cocktails crafted with local ingredients; and private off-property excursions
to natural wonders like Xcaret and historical sites like Tulum are making a deep impression on our
guests so far.
And among our first meeting and incentive groups in particular, reviews have been very positive for the
divisible 11,600-square- foot ballroom and nearby outdoor lawns; five restaurants plus six bars and
lounges; three swimming pools with abundant gathering space; wide manicured beachfront; and spa
with 18 individual and couples cabins. Between those offerings and the ability to go off site for guided
tours and experiences as part of the package price, business groups see the value of UNICO 20°87°.
As the next several months come and go, the sales and service staff at UNICO 20°87° will become even
more attuned to the elements that specific meeting and incentive groups will prefer, based on similar
groups that come through the property before them. We're very happy that the first reviews of UNICO
20°87° are so positive, and we're excited to have the chance to perfect the experience as more groups
come through the property.
---
Back To Blog