Widespread Business Optimism Is Impacting the Incentive Market
March 6, 2017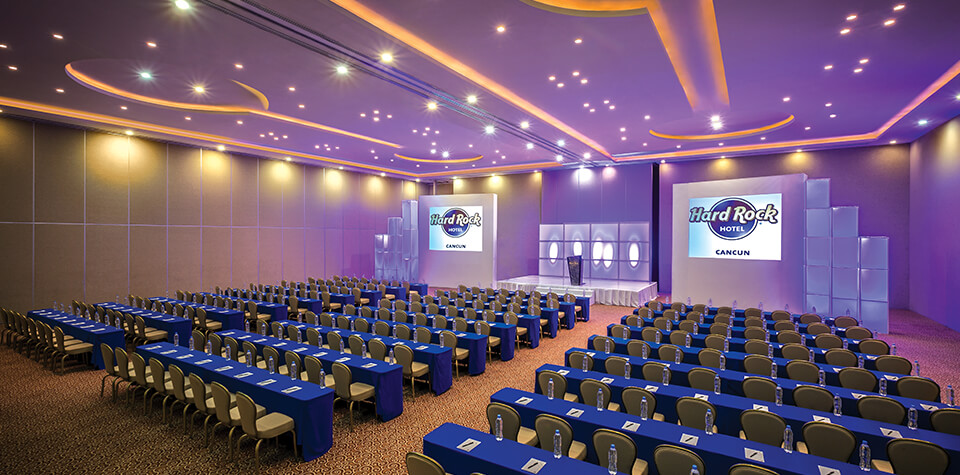 Since the U.S. Presidential election in late 2016, there's been lots of talk in the political arena about cutting some business regulation and perhaps taxes too. These possibilities have made many companies amenable to putting more of their money to work, in the hopes that they will see a solid return on investment in a business-friendly environment.
One area where return on investment is fairly clear is in incentive programs that motivate people to be top performers for their organization. At Hard Rock Hotels' All-Inclusive Collection, we are seeing some shifts in 2017 regarding the planning and execution of incentive trips that will use our properties in Cancun, Riviera Maya, and Puerto Vallarta in Mexico, plus Punta Cana in the Dominican Republic.
First, we see Mexico and the Caribbean as particularly strong destinations for incentives in the foreseeable future, based on the number of bookings we're receiving plus the fact that these programs are being booked farther out than the programs that took place in the past several years. This surely reflects our clients' increased business confidence right now.
Second, we see that there's an overall vision for each program that goes beyond just the hotel selection or the destination that's chosen. That vision is focused on the overall experience that these organizations want attendees to have both on property and off property—they want unique and memorable, with a common thread connecting all aspects of the program.
Third, we see that while length of stay isn't changing for many of our clients—three- and four-night programs are still most common—some of them are now opting for an additional night. There are also more instances where companies' key performers and management arrive a few days early for business-focused meetings in a relaxed but focused setting, before the bulk of the group arrives for the incentive portion. And these pre-meetings often incorporate some wellness components into the business itinerary so that attendees are able to relax on site and also use these concepts when they go back to their day-to-day lives.
Fourth, while we don't see the average demographic of these incentive programs nor their messaging changing dramatically, there is definitely a nod to the Millennial generation mindset in some of the program planning. For instance, the setup of morning meeting sessions are less often done in classroom or other traditional styles, in lieu of a more relaxed and welcoming feel so that a session can be more free-flowing for the participants, resulting in more genuine interaction.
Lastly, we are happy to act as consultants with our incentive clients from day one of their program planning so that they meet all the objectives of an incentive taking place at one of our properties, and thus maximize their return on investment.
---
Back To Blog